Troubleshooting & Repair
Service You Can Rely On
Mountain Generator Service employs skilled generator technicians that can quickly identify issues and correct them. Our technicians are equipped with stocked 4x4 service vehicles and are certified by the Electrical Generating Systems Association, Generac, and several other manufacturers. As an Authorized Generac Service Dealer, we are able to provide you with the top quality support and warranty services that you have come to expect. We have an excellent reputation for repairs that last and service you can rely on. Give us a call today and let us know how we can help you.
We service all makes and models
Generac Warranty Service
Authorized Generac Service Dealer
Phone Call When Tech Is In-Route
24 Hour Emergency Service Available
Air-Cooled Generators
Liquid Cooled & Commercial Generators
Diesel Generators
Automatic and Manual Transfer Switches
Protable Generators
We do not offer repair services for RV generators at this time.
Serving Western North Carolina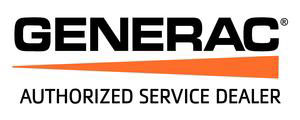 Avoid Future Frustration With Generator Monitoring
Generator Monitoring provides the ultimate power in detecting and correcting issues before a generator is needed for a power outage. When a failure occurs, a message is sent to both the client and a generator technician who can take corrective action. Failures that a monitor detects could otherwise go un-noticed until it is too late.
Click Here to learn more.