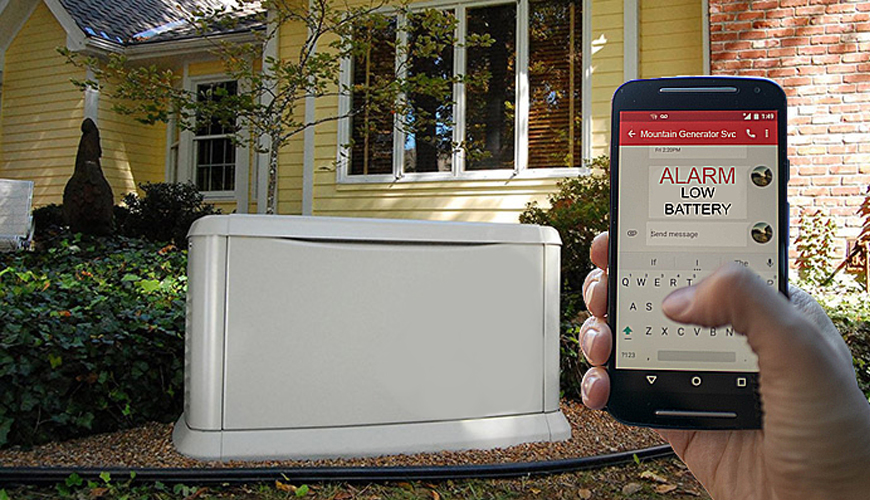 Generator Monitoring
Always Know The Status Of Your Generator
Generators are big investments. There is nothing more disappointing than when the power goes out, your generator fails to start. Worse yet, what if you were not present to know the generator failed to start?
With generator monitoring, you can always know the status of your generator, wherever you are. Monitoring provides the ultimate power of detecting failures before the generator is needed for a power outage. Depending on the type of generator, vital statistics can be viewed such as battery voltage, coolant temp, oil pressure, and engine speed to name a few.
How It Works

A generator monitor is installed inside of your generator. It uses the power already supplied by the generator's battery so there is no reliance on utility. A small magnetic antenna is mounted on the outside of the generator or nearby which transmits the data coming from the generator to a Secure Cloud Based Server. If a fault such as a low battery or a fail to start occurs , a signal is sent from the server to Mountain Generator Service and yourself. Mountain Generator Service will then get in touch with people you list as a "Generator Contact" to take corrective action.
Depending on generator type, the monitor can also be used to remotely start and stop the unit.
95% Of Generator Failures Are Preventable With Monitoring